Watch a video and answer the following questions
VIDEO # 7
| | |
| --- | --- |
| 1. What are the main responsibilities of air traffic controllers? | |
| 2. What are the prime (main) tools of air traffic controllers? | |
| 3. What are the direct responsibilities of Ground controllers? | |
| 4. What are the direct responsibilities of Aerodrome controllers? | |
| 5. What kind of controllers monitors the airspace of 50 km around the airport? | |
| 6. What is shown on the radar screen in front of air traffic controllers in Area Control centre? | |
| 7. Which European centre is considered to be the most complex? | |
| 8. What is ICAO minimum separation between aircraft? (Horizontal, vertical) | horizontal - vertical - |
| 9. What is the difference between a planning controller and an executive controller in foreign air traffic control centers? | a planning controller - an executive controller - |
| 10. What are the main responsibilities of a controller-assistant? | |
| 11. What data are given on control's strips? | |
✈ What do Russian controllers use instead of strips?
✈ What do you think is more convenient to use: strips or draw graphics?
9.
Describe a picture and give as many ideas as possible about the event. Justify your opinion. You have 30 seconds to think.
Listening and Speaking Bank.
Unit 1E. Exercise 9. How to describe a picture.
Round-table talk.
1.What is the best / worst thing about your job?
2.What do you think is the most difficult in your job?
3.Can you give some examples of advantages and disadvantages of being an Air Traffic Controller?
4.Is there anything you dislike about your job?
5.
Can you describe your working conditions? Are you satisfied with them?
6.Do ATCOs in different countries have similar working conditions?
7.What would you change to improve working conditions of air traffic controllers?
8.What equipment do you use in your job? Are you satisfied with it?
9.What equipment would you like to have at your working place?
10.Would you like to work at a larger airport?
11.How do you think the job of an ATCO will change in the future?
12.Can you say a few words about ATCO's training?
13.Does an ATCO need any special education?
14.What special knowledge and skills does the job of an ATCO require?
15.What qualities should you have to make a good air traffic controller?
16.Why is good health important for an ATCO?
17.Do you think it is possible that modern equipment might replace an air traffic controller?
18.Why are you learning English?
19.What is the secret of successful language learning?
20.What do you do to improve your English?
21.In what other areas of life can you use English?
22.How could good English make flights safer?
23.Is motivation important for English learning?
24.What do you find difficult in learning English?
25.What are the ICAO requirements in English language proficiency?
26.Would you learn English if you didn't need it for your job?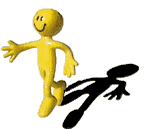 | | |
| --- | --- |
| VIDEO # 8 | Warm up. ¸ Watch a video and guess what we are going to discuss now. |
✈ What is "security"? ✈ What is "airport security"? ✈ Why is the problem of airport security so important nowadays? ✈ Explain the following words and phrases in English.
Baggage handling facilities
-
Metal detector
-
Explosives (noun)
-
Security staff
-
Unlawful interference
-
1. Give the words with the similar meaning:
threat
personnel
item
hazardous
narcotics
to pass through
to monitor
to carry
to blow up
Поиск по сайту: