Археология
Архитектура
Астрономия
Аудит
Биология
Ботаника
Бухгалтерский учёт
Войное дело
Генетика
География
Геология
Дизайн
Искусство
История
Кино
Кулинария
Культура
Литература
Математика
Медицина
Металлургия
Мифология
Музыка
Психология
Религия
Спорт
Строительство
Техника
Транспорт
Туризм
Усадьба
Физика
Фотография
Химия
Экология
Электричество
Электроника
Энергетика
Krasnoyarsk team: Elena Glios, Margarita Mamontova, Nadezhda Silantyeva, Veronika Sychevskaya, Olga Fedoseenko
GREAT STARTS
MAKE
GREAT FINISHES
Course Book for Aviation Personnel
ICAO Level 3-4
INTRODUCTION
Great Starts Make Great Finishes is an aviation course book for air traffic controllers of ICAO levels 3-4. The established language syllabus is based on aviation topics that learners actually need at that stage in their language development. The Great Starts Make Great Finishes syllabus intergrates the learning of new vocabulary with speaking and listening skills development in delivering aviation English language. The coursecontents cover the main categories in language skills development and linguistic competence of learners that they need to achieve ICAO Level 4.
The courseis designed to provide a series of skills-based challenging tasks that can help learners to measure their progress in terms of language competence according to ICAO testing system requirements. The coursecontents are fully compatible with ICAO testing system requirements and give learners regular opportunites to get prepared for it and then assessed.
The Great Starts Make Great Finishes course is based on a guided discovery approach to learning: first learners check what they know and realize how much they know, then they are guided to make their passive knowledge active, together with a steady input of new language material. All new language material is regularly recycled and reviewed with a strong focus on speaking and listening throughout the course.
The ultimate aim of most pre-operational learners is to achieve operational level (ICAO Level 4) through the aviation topics presented in course that motivate them to speak, so the key words and phrases necessary for extended speaking are given in fresh and stimulating contexts with numerous opportunites for communicative, personalised speaking practice.
The course consists of Student's Book, Teacher's Book, CD-ROM and DVD-ROM.
The Student's Book provides approximately 150 hours of teaching material for classroom activities, that can be extended with the photocopiable resources in the Teacher's Book. The Student's Book contains the material in the form of tasks for reading, listening, video activities providing and encouraging language skills development and linguistic competence they need to be able to communicate successfully on job-related topics.
The Student's Book provides 10 thematically linked units, each with 2-5 lessons. Each lesson takes approximately 90 minutes depending on a group level competence. A teacher's creative initiative is highly appreciated. The CD-ROM contains all listening material for the Student's Book, including drill recordings, real radio exchange recordings. The DVD contains material for picture description activities and videos. The Teacher's Book includes Teaching Notes for 10 units, teaching tips for each lesson: listening scripts, answers for all the activities in the Student's Book and Photocopiable Materials.
We believe that consolidated efforts of our team can help learners to expand their their knowledge of functional language, i.e. ablity to speak on job-related topics and improve their language competence in terms of ICAO testing system requirements. Krasnoyarsk team would like to thank the people who have contributed to making the course. In particular we would like to thank our co-authors: Marrianna Glagoleva, Elena Isaeva, Evgeniya Kocherova, Alla Nikolaenko for their support and ideas.
Krasnoyarsk team: Elena Glios, Margarita Mamontova, Nadezhda Silantyeva, Veronika Sychevskaya, Olga Fedoseenko.
% CONTENTS %
1. THE RIGHT PERSON FOR THE RIGHT JOB.
1A – 1E
4. WHY ARE YOU AFRAID OF FLYING?
4A – 4C
1A. Aviation Jobs, Non-Flying Staff
p. 6
4A. Aviation Terrorism, Ways to Prevent Terrorism
p. 51
1B. Cabin Crew
p. 9
4B. Aircraft Hijacking
p. 56
1C. Flight Crew
p. 12
4C. Pilot's and Controller's Actions in Case of Hijacking
p. 62
1D. Nature of the Controller's Job
p. 15
1E. Air Traffic Controller's Responsibilities
p. 26
5. AFTER RAIN COMES SUNNY DAY.
5A – 5D
5A. Weather in Aviation
p. 67
2. SECURITY IS EVRYBODY'S JOB!
2A – 2B
5B. Wind in Aviation
p. 72
2A. Airport Security Measures
p. 33
5C. Visibility, RW Condition, Temperature, Icing
p. 75
2B. Airport Security Measures at Domodedovo Airport
p. 40
5D. Lightning Strike
p. 81
3. SOME THINGS WERE NEVER MEANT TO FLY.
3A – 3B
6. AIRPORT IS NOT A PLACE FOR A WILD LIFE.
6A - 6B
3A. New Flying Rules and Regulations, Dangerous Goods
p. 44
6A. Bird Hazard
p. 87
3B. Unattended Baggage
p. 48
6B. Bird Scaring Methods
p. 93
7. GREENER. CLEENER. QUIETER. SMARTER.
7A
9. NO ONE IS PERFECT.
9A – 9C
7A. Aircraft Parts and Systems
p. 101
9A. Human Factor and its Role in Aviation
p. 125
9B. Armavia Accident
p. 131
9C. Some Extraordinary Cases
p. 133
8. IS YOUR AIRCRAFT CERTIFIED TO FLY?
8A – 8D
8A. Aircraft Technical Failures
p. 112
8B. Structural Failure, Decompression
p. 116
10. SAFETY CANNOT BE COMPROMISED!
10A – 10B
8C. Hydraulic Systems Failure
p. 120
10A. Flight Safety Introduction
p. 136
8D. Fuel Problems
p. 121
10B. Factors Influencing Safety
p. 138
Listening and Speaking Bank
p. 142

VIDEO # 1
Warm up. ¸ Watch a video and guess what we are going to discuss now.
1. Look at the pictures. What jobs do these people do? 2. What field are these jobs related to? 3. Do you know any other jobs that are related to this field?
4. Complete the chart below, using the jobs from the box. Write down their place of work where it is necessary.
Transport Service Agent / Teletechnician / Technician / Supervisor / Security Officer / Search & Rescue Team / Policeman / Personnel Licensing Instructor / Passport Control Officer / Meteorological Officer / Lost & Found Officer / Loadmaster / Handler / Fuel Agent (Fueller) / Fire-fighter / Engineer / Electrician / Customs officer / Construction worker / Check-in attendant / Baggage Handler / Aviation Examiner / ATC manager / Ambulance man /
| | | |
| --- | --- | --- |
| JOB | PLACE OF WORK | DUTIES |
| 1) | Airport Terminal | Carries passengers' baggage |
| 2) | | Checks passports of the traveling passengers |
| 3) | Customs Service | Checks the goods brought in from other countries |
| 4) | | Checks in passengers' tickets and baggage |
| 5) | Hangar | Controls the work of the aircraft engines |
| 6) | | Deals with all the damages and malfunctions of an aircraft |
| 7) | | Deals with different types of aerodrome transport |
| 8) | | Deals with electrical equipment of the runway lights |
| 9) | Operations Room | Directs the work of all controllers in a shift |
| 10) | | Does all the maintenance work on the runways |
| 11) | Medical Station | Gives immediate medical help before taking a sick person to the hospital |
| 12) | | Instructs and trains employed controllers/ is responsible for On-the-Job training (OJT) |
| 13) | Representative Office | Is a flight company representative who deals with any problems the crew may be faced with |
| 14) | | Is responsible for aviation workers health |
| 15) | | Is responsible for fueling, refueling and everything concerning fuel |
| 16) | Cargo Service | Is responsible for loading and unloading cargo |
| 17) | | Is responsible for proper work of radars, communication systems, computer support, etc. |
| 18) | Meteorological Service | Is responsible for weather forecast at the aerodrome and en-route |
| 19) | | Keeps things that are lost or forgotten |
| 20) | Police Service | Prevents and solves crimes |
| 21) | | Protects airport facilities and passengers against crime |
| 22) | | Provides life-saving service |
| 23) | Fire Station | Stops fires burning |
| 24) | ATC Center | Watches and checks the job of all controllers in the center |
5.
Take a card. Describe the job, using the duties and place of work so that the others can guess the name. NB! You can use the tips for giving definitions.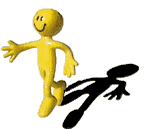 | | |
| --- | --- |
| VIDEO # 2 | Warm up. ¸ Watch a video and guess what we are going to discuss now. |
1. Match the words that go together to make compound words and word combinations. 2. Look through the text quickly and think of the title.

| | |
| --- | --- |
| Hand | belt |
| Call | baggage |
| Disabled | button |
| Passenger | compartment |
| Crew | crew |
| Cabin | exit |
| Emergency | instructions |
| Boarding | matter |
| Seat | member |
| Safety | pass |
| Reading | passenger |
| | |
| --- | --- |
| | |
| This is a passenger airliner. There are passenger cabins or compartments for passengers in it, where the cabin crew work. | The cabin crew members are officially called cabin or flight attendants. They have to perform a wide variety of duties, including those concerning the safety of passengers in all emergencies. There is a senior member of the cabin crew who is responsible to the captain. |
| | |
| --- | --- |
| Flight attendants are responsible to the senior member of the cabin crew. Before each flight the senior flight attendant is given information about known invalids among the passengers, names of passengers requiring special attention and unaccompanied children. As the passengers come aboard, the cabin crew members greet them, check their tickets or boarding passes if required, direct them to their seats, assist them with their coats and hand luggage, and may have to help them in fastening their seat belts. During the flight cabin crew members demonstrate the use of seat lights and call buttons; give safety instructions, as required; advise passengers on how to overcome slight discomforts such as earache and many others. | They also answer questions about the flight and weather; distribute reading matter, pillows and blankets; help care for small children, babies and disabled passengers; serve meals and refreshments; keep the cabin and washrooms neat. The number of cabin attendants (CAs) is different according to the number of passengers, the aircraft type and the number of emergency exits. The cabin personnel are the airline's public relations officers, attending to passengers' needs and, by means of friendly and efficient service, creating a favourable impression of the airline. |
| | |
| --- | --- |
| 3. Read the text carefully and answer the following questions: ✈ Where does the cabin crew work? ✈ What is the main responsibility of a flight attendant? ✈ Who is the senior member of the cabin crew responsible to? ✈ Who are the flight attendants responsible to during the flight? ✈ What information is the senior flight attendant given before flight? ✈ What are the duties of flight attendants before flight? ✈ What are the flight attendants responsible for during the flight? | 4. Speak on your best / worst flight according to the plan given above: |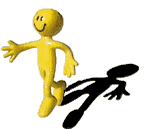 | | |
| --- | --- |
| VIDEO # 3 | Warm up. ¸ Watch a video and guess what we are going to discuss now. |
1. Look at the people in the pictures and say what their jobs are.

| | |
| --- | --- |
| Air traffic control facilities | A place where flight crew of an aircraft sit while flying |
| Cockpit | A written record of a flight, flying hours, maintenance checks for an aircraft, engine, etc. |
| Flight deck | A written statement that gives details of the flight a pilot intends to make |
| Flight plan | Air Traffic Controllers Service |
| Fuel consumption | An aircraft and equipment check before each flight |
| Log (log book) | Information about the ability of aircraft systems to function as required |
| Performance data | The amount of petrol used up in a given time |
| Preflight check | The forward area in an aircraft from where the aircraft is controlled |

2. Match the words and phrases with their definitions.
3.
Look through the text and answer the question:
ñ How many flight crew members can be on board?
4. Read the text thoroughly. Find information to speak on:
✈ Captain's duties
✈ Co-pilot's duties
✈ Navigator's duties
✈ Radio-operator's duties
✈ Flight engineer's duties
| | | |
| --- | --- | --- |
| THE FLIGHT CREW The crew of any passenger aircraft are a pilot (co-pilot) and the captain. They are on the flight deck in flight. Pilot's duties include much more than getting on the plane and flying the airplane. Pilots must check weather conditions and plan a safe route. The pilot then files the flight plan with air traffic control. They must thoroughly study the weather data and flight plan before push back from the gate. During preflight check the pilot must completely check the aircraft to ensure that all | systems are operating properly and that all equipment is functioning properly. During the flight, pilots must monitor its progress and maintain communications with air traffic control facilities on the ground. After the flight, the pilot completes the necessary paperwork for the flight and closes out the flight documents. The co-pilot is an executive officer. He must be familiar with all the captain's duties. He must be extremely proficient in engine operation, and know what to do to keep the airplane flying smoothly. He must have a thorough knowledge of cruising control data, and know how to apply them at a proper time. He is also an engineering officer aboard, and maintains a complete log of performance data. | He must be proficient in the operation of all radio equipment located in the pilot's compartment. On some airliners there is a navigator, a radio-operator and a flight-engineer, they are also crew members. The navigator's job is to direct flight from departure to destination and back. He must know the exact position of the airplane at all times. A pilot and a navigator study the weather they might encounter and weather conditions at the alternate airfields and the captain decides what action is to be taken. If there is doubt about the position of the airplane, a pilot and a navigator should analyze the situation and decide the best action to take. |
| A qualified flight engineer must know his airplane, its engines and equipment thoroughly. He must work closely with the co-pilot, checking engine operation, fuel consumption and the operation of all equipment. He should have general knowledge of radio equipment, and be able to assist in tuning transmitters and receivers. | There is a lot of radio equipment in today's aircraft. There is one man in particular who knows all about this equipment - radio operator. | He has to provide communication with air traffic control. It is very difficult to overestimate the importance of each crew member on board as they provide safe flights and passengers' lives depend on them. |
5. Answer the following questions:
✈ What foreign airlines fly through your zone?
✈ What foreign pilots do you prefer to work with? Why?
✈ What foreign pilots do you understand with difficulties?
✈ What foreign airlines did you fly?
✈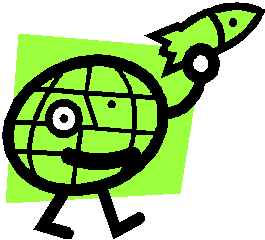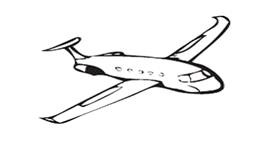 What foreign airlines would you like to fly?
✈ What foreign airlines would you never fly?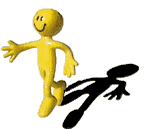 | | |
| --- | --- |
| VIDEO # 4 | Warm up. ¸ Watch a video and guess what we are going to discuss now. |
1. Compare pilot's and air traffic controller's jobs. Read the following sentences and decide whose job they describe. Justify your opinion.
8) A very important requirement for this job is the ability to stay perfectly calm in emergencies. 9) They provide a safe, orderly and expeditious flow of traffic. 10) They issue traffic information in the airport traffic area for sequencing purposes. 11) They acknowledge getting and understanding clearances. 12) They immediately comply with assigned headings and altitudes. 13) They're responsible for avoiding conflicting traffic, terrain or obstacles. 14) They accept responsibility for wake turbulence separation.
1) They monitor the skies 24 hours a day. 2) While flying they make sure that they maintain a safe distance between aircraft. 3) They find their job exciting but difficult because of a huge amount of stress involved. 4) The irregular, unsocial hours they work affect their social life. 5) They're responsible for the safe operation of the aircraft. 6) They have to act quickly to prevent air collisions in the sky. 7) They enjoy talking about the excitement of their job and the thrill they get from it.
Поиск по сайту: